Last summer there were bad forest fires in my state. The sun glowed red, and the air was hard to breathe. I was told to stay inside an not breathe the air, but I went for a bicycle ride anyway. I couldn't resist taking pictures and checking out the scenery.

Прошлым летом в моем штате были плохие лесные пожары. Солнце светило красным, и воздух тяжело дышать. Мне сказали остаться внутри, не дышать воздухом, но я все равно ездил на велосипеде. Я не мог удержаться от съемки и проверки пейзажей.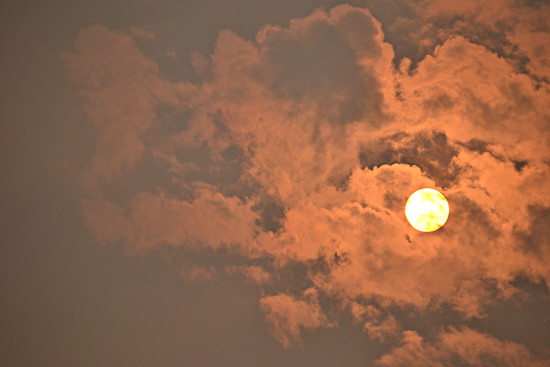 This was during the middle of the day. Not even close to sundown. Это было в середине дня. Даже близко к закату.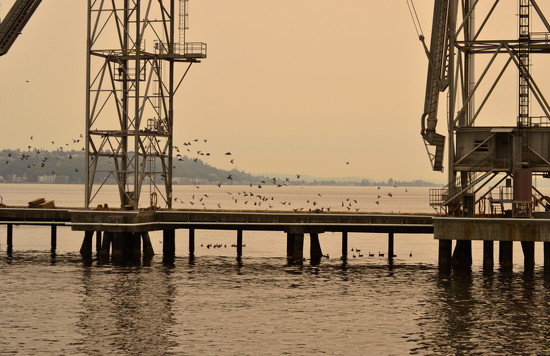 When the light hit the water, it showed red too. Когда свет попал в воду, он также показал красный цвет.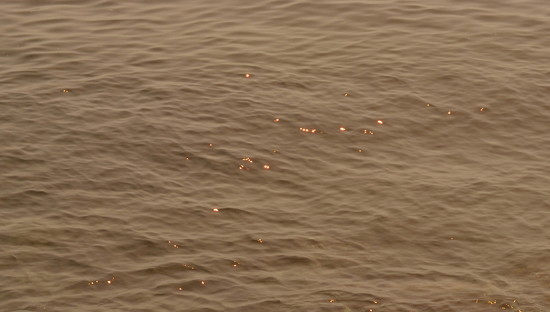 Even the moon was red. Даже луна была красной.